About us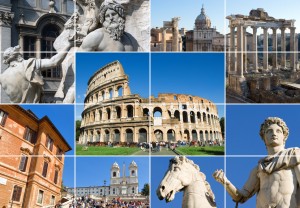 We're a selected group of official guides of Rome, each of us with the requisites and licenses
necessary for the job, issued by the "Provincia di Roma" (Roman Tourism Board/Council)
passionately devoted to providing our clients with superior service.
We specialize in providing first class travel arrangements for both the business and leisure sectors. We offer an unparalleled level of tailor made services and one-to-one advice; boasting a network of trusted contacts in Italy, we can make any wishlist a reality!
Guided tours are designed to allow the tourist to experience both the wonders of the Eternal City and its rich cultural heritage and to explore the treasures of its surrounding environment.
By continuing to use the site, you agree to the use of cookies. more information
The cookie settings on this website are set to "allow cookies" to give you the best browsing experience possible. If you continue to use this website without changing your cookie settings or you click "Accept" below then you are consenting to this.